description
Rome Chauffeur offers private chauffeured transfers between Rome and Saturnia Resorts, hotels and apartments for a seamless door to door service in your private deluxe Mercedes vehicle and personal chauffeur at your service.

We also offer Fiumicino Airport to & from Saturnia Resort Transfers.


Rome to Saturnia Transfer Rates:


1-2 People - 260 Euros
3-4 People - 280 Euros
5-6 People - 300 Euros
7-8 People - 350 Euros


* NOTE: Minivans for 4-8 passengers can accommodate a maximum of 6 suitcases and 6 small carryons. Excess luggage may require a 2nd vehicle.


To BOOK your Rome to or from Saturnia Transfer: please book online and in the Message Box of your Booking Form include the following information:
Your Preferred Pick Up Time
Your Drop Off Hotel Name and Address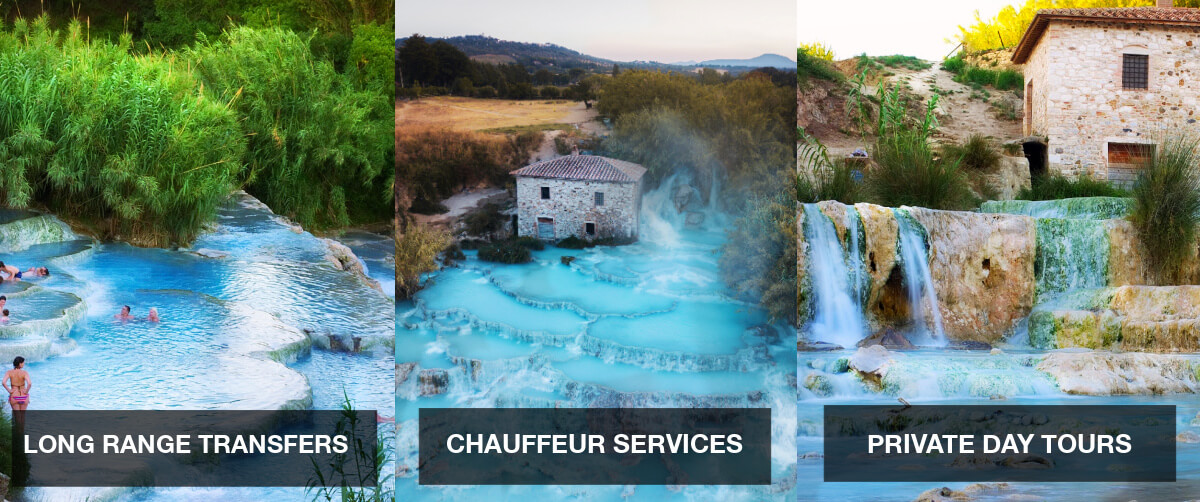 Upon Special Request, we can also provide the following chauffeured services from Terme di Saturnia Resort, Spas and Hotels in Saturnia.
Contact us via E-Mail and our expert staff will help you arrange your transfers and tours from Sat


Long Range Transfers between Saturnia other major Italian cities


We make your long distance transportation needs from city to city easy, relaxing and safe without the constraints of trains and buses, and the burden of crowded stations, carrying luggage, and fatigue at the end of the day.
Your personal chauffeur will pick you up from your hotel accommodation at your preferred pick up time, assist you with your luggage in the vehicle, and you'll be on your way enjoying the journey to your final destination with optimal door-to-door service.

Private Chauffeur Services from Terme di Saturnia, Resorts and Hotels


With our private chauffeur service, you may enjoy the convenience of a private chauffeur at your service for special trips to different locations, shopping, dining out, wine tasting, or personal appointments.
Advance reservations are required for Private Chauffeur Services from Saturnia Resort or hotels.





Private Day Tours from Saturnia Resort, Spa, and Hotels


Make the most of your holiday in Italy with unforgettable day tours from Saturnia to Tuscany or the Roman Countryside.
Tour in comfort and safety inside your private deluxe Mercedes vehicle and professional English speaking Chauffeur at your service. Whether you wish to enjoy idyllic landscapes and charming villages of Tuscany, or explore the remarkable history and magnificence of the Roman Countryside, the memories you will create on our tours will be cherished forever.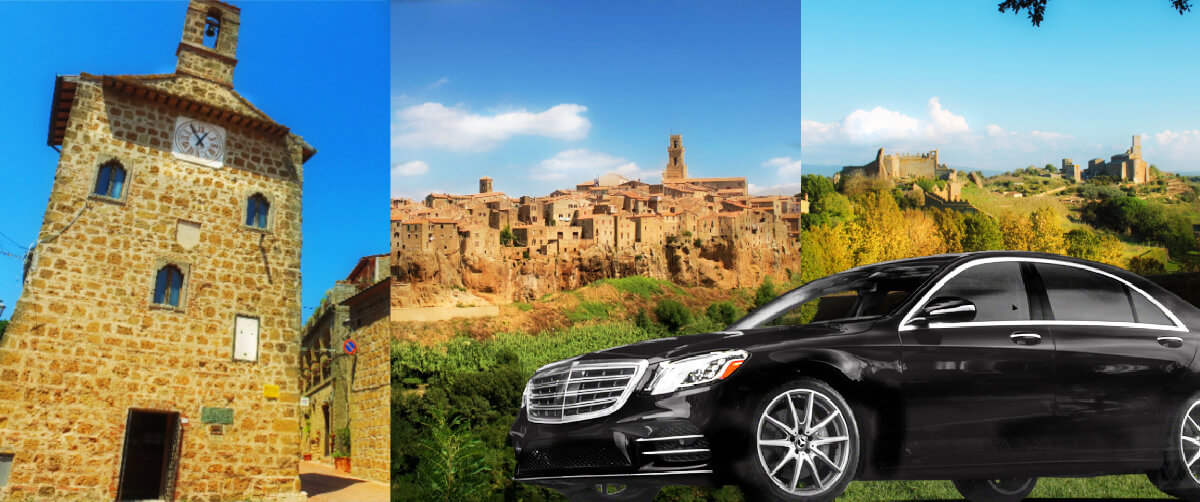 Important Information

* NOTE: Please READ carefully the Important Information below, as well as Read and Accept our TERMS OF SERVICE and Privacy Policy prior to booking via this website.


PAYMENT OPTIONS FOR ROME - SATURNIA TRANSFERS:
You may prepay your confirmed booking online via PayPal or Credit Card, or you may pay in EUROS to your chauffeur at the end of your chauffeured service.

CANCELLATION ADVISORY
Transfers may be canceled NO LESS THAN 24 HOURS prior to your Transfer.
If you have prepaid for a Transfer, please be sure to cancel prior to 24 hours of your Service so you can be issued a refund. Refunds for last-minute cancellations less than 24 hours or No Shows are NOT issued. Refunds for Prepaid Services are only issued NET-RATE received from your prepayment.


Where to Meet your Driver?
Your personal chauffeur will meet you at your hotel or resort in the waiting area approved by the property management, or in front of the address of your vacation apartment in Rome or Saturnia.
If your Hotel or Apartment is located in an area restricted to vehicle traffic or where vehicles are not authorized to stop, your chauffeur will park the vehicle the closest possible, and either accompany you on foot to your hotel or apartment on your arrival or meet you on foot at your hotel or apartment address for your pick up and accompany you to your parked vehicle.


Please allow up to 24 hours for your booking request to be processed and to receive email correspondence from our booking specialists.
Check your spam folder and white list our email address if you do not hear from us within 24 hours.
Child safety seats can be provided upon special request in the Message Request Box of the booking form. Be sure to include the number of children, their ages, and weight along with the child safety seat request.
Minivans can accommodate up to a maximum of 6-7 suitcases and up to 6-7 carry-on cases in total. If you anticipate bringing more luggage than that, please contact us via E-Mail prior to booking so you and your luggage can be best accommodated.