Payment method:Cash, Paypal, Credit card

starting time:8:30 AM
itinerary
Relaxing Drive from Civitavecchia to Umbria
Wine Tasting at a Winery in Umbria
Visit Orvieto with Free Time for sightseeing and lunch
included
Private Deluxe vehicle
Personal English speaking Chauffeur
Italy VAT Tax
Highway Tolls, Parking Fees
not included
Lunch
Winery Visit and Wine Tasting Fees
Admission Tickets if visiting sites that require them
Licensed Tour Guide / Walking Tours
Gratuities
description
Welcome to Rome Chauffeur Private Italy Excursions!
Enhance your disembarkation day in Civitavecchia with our private chauffeur-driven Post Cruise Orvieto and Winery Tour from Civitavecchia with convenient pick up next to your cruise ship and delivery to your Rome hotel accommodation at the conclusion of your debark tour.

Celebrate the sights and flavors of Umbria on this wine-tasting tour with a visit to a serene organic winery tucked away in the serene Umbrian hills. Savor delicious wines produced from the winery's vineyards that are nurtured without the use of artificial chemical treatments or fertilizers for healthier and tastier wines.

Explore Orvieto, the majestic hilltop town that still retains its magnificent Medieval character, and delight in a delicious lunch of Umbrian specialties and free time for independent sightseeing.



Post-Cruise Orvieto and Winery Wine Tour prices:


Minimum 2 participants from Rome: 590 Euros
For 3- 4 participants from Rome: 650 Euros
For 5-6 participants from Rome: 700 Euros
For 7-8 participants from Rome: 800 Euros


* ADDITIONAL: Wine Tasting Fees not included in our prices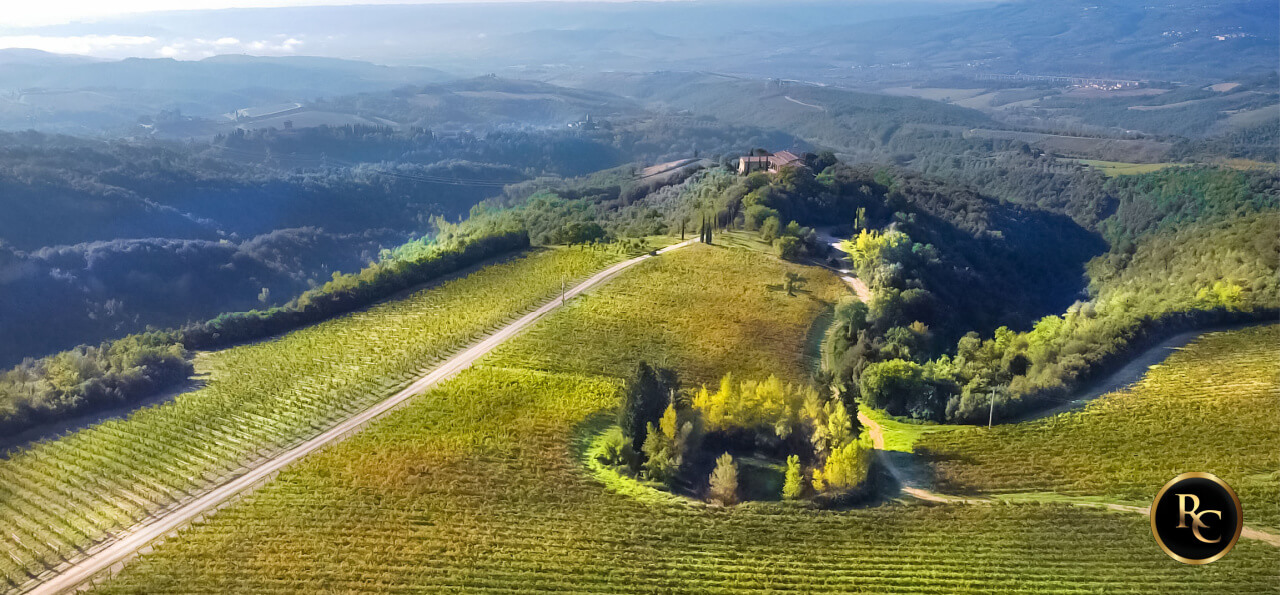 Your Post Cruise Orvieto and Winery Tour from Civitavecchia begins with your pick-up on the pier next to your cruise ship in Civitavecchia. From Civitavecchia, your English-speaking private chauffeur will take you on a relaxing drive traversing the gentle landscapes of the Roman countryside into Umbria, the "green heart of Italy".

On your way to the wine estate, you will travel along scenic country roads driving past olive groves and vineyards cultivated on picturesque hillsides caressed by gentle breezes.

Umbria's mild Mediterranean microclimate combined with volcanic calcareous and sandy soil create an optimal environment for local grapes that add unique characteristics to its wines. The main grape varieties that thrive in the region of Umbria are Grechetto, Sagrantino, Trebbiano, Sangiovese, Merlot, and Chardonnay.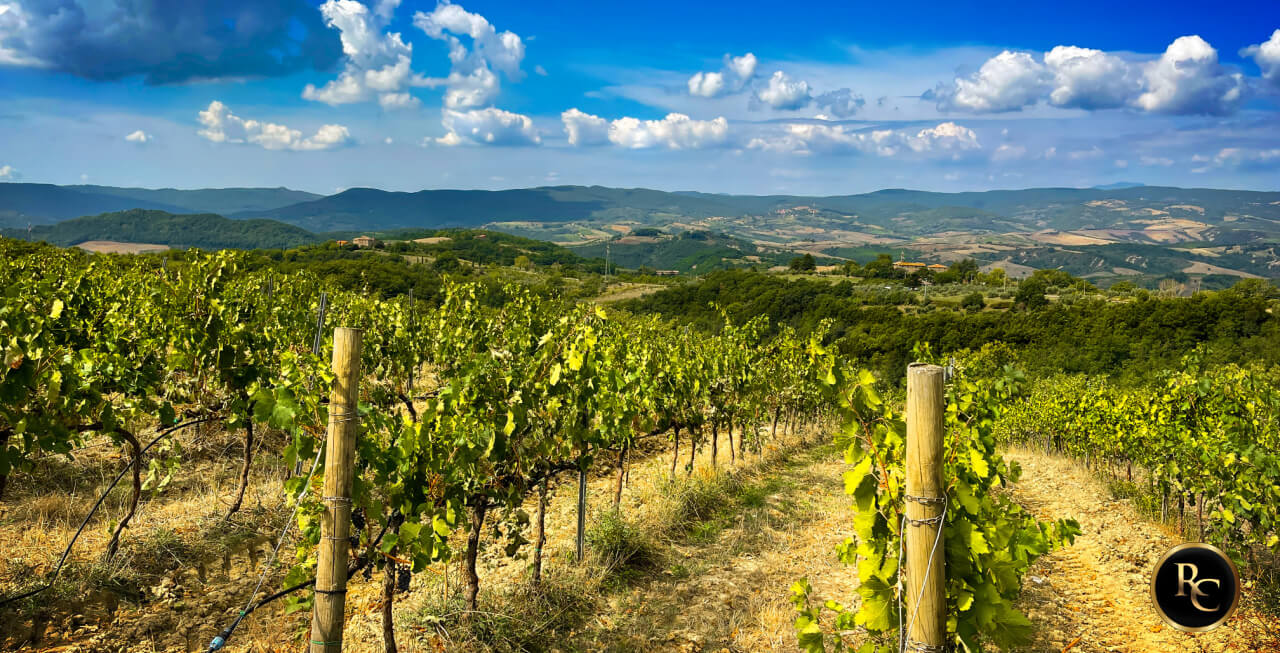 Umbria's extensive winemaking history can be traced more than 2,500 years ago to the ancient Etruscans (the pre-Roman civilization that once occupied the region of central Italy). Umbria beckons wine enthusiasts with an appreciation for harmonious white and red wines.
Discover Orvieto's crisp, dry white wines from the Grechetto grapes that are vinified in different sweet grades: secco, abboccato, amabile, and dolce. The noble red wines are crafted from the Sangratino grape variety that produces a deep-colored, full-bodied powerful wine with high tannin levels.
Enjoy a 1.5-hour visit at a tranquil organic winery, idyllically situated high up in the Umbrian hills amidst olive groves and vineyards that cover gentle slopes.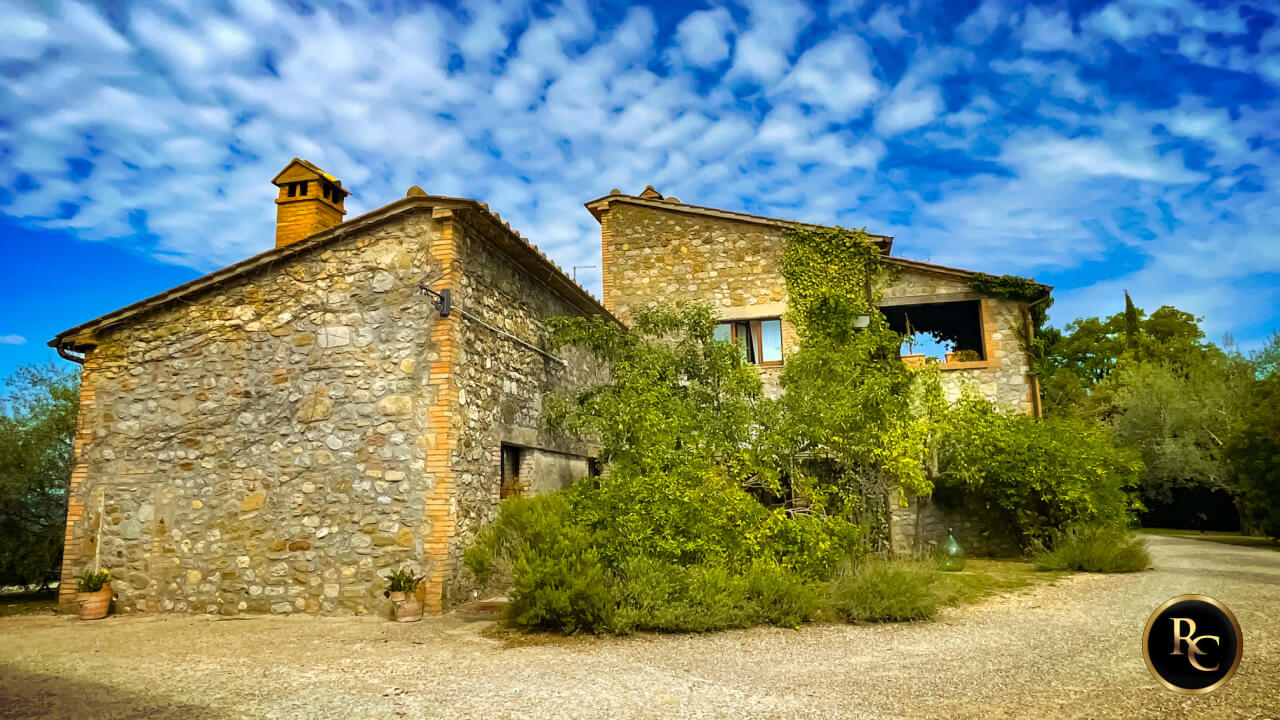 Guided by members of the winemaking family, you will savor a selection of red and white wines produced by the family-owned winery paired with a small plate of locally sourced charcuterie and organic extra virgin olive oil.
Visit the winery and its underground cellar where vintages are aged to perfection, gain an understanding of traditional winemaking methods following organic principles of farming, and enjoy the relaxing atmosphere of this serene wine estate.

Before your departure from the wine estate, don't miss the opportunity to browse the winery's products and select that perfect bottle of wine to enjoy on your vacation or to bring back home.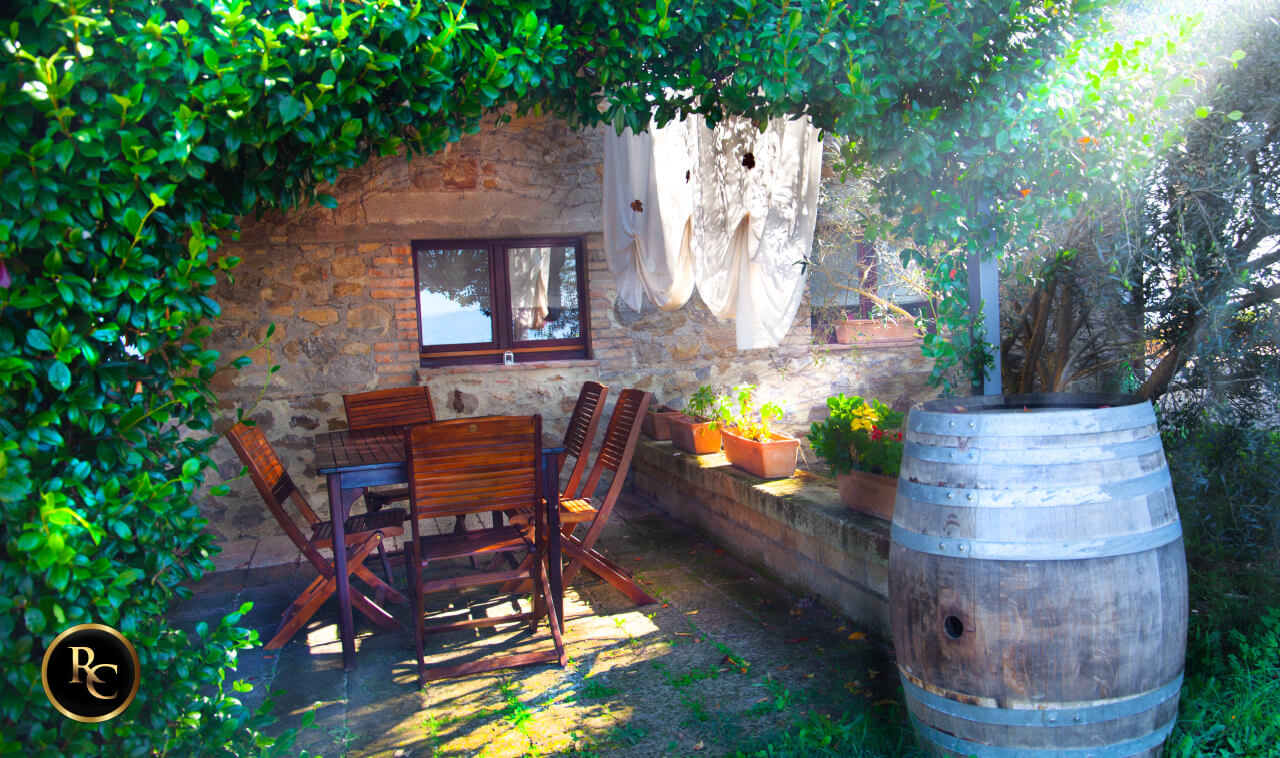 From the winery, your Orvieto and Winery Wine-Tasting Shore Excursion continues with a leisurely 30-minute drive to Orvieto, dramatically situated on the plateau of an enormous cliff where medieval stone houses appear to rise out of the cliff itself.

Orvieto is one of Italy's most ancient cities that still retained its Medieval characteristics. More than 2,500 years ago Orvieto was an ancient acropolis settled by the Etruscans who once ruled this region of Italy before being conquered by the Romans. The town's ancient Latin name was "Urbs Vetus" which evolved into "Orvieto".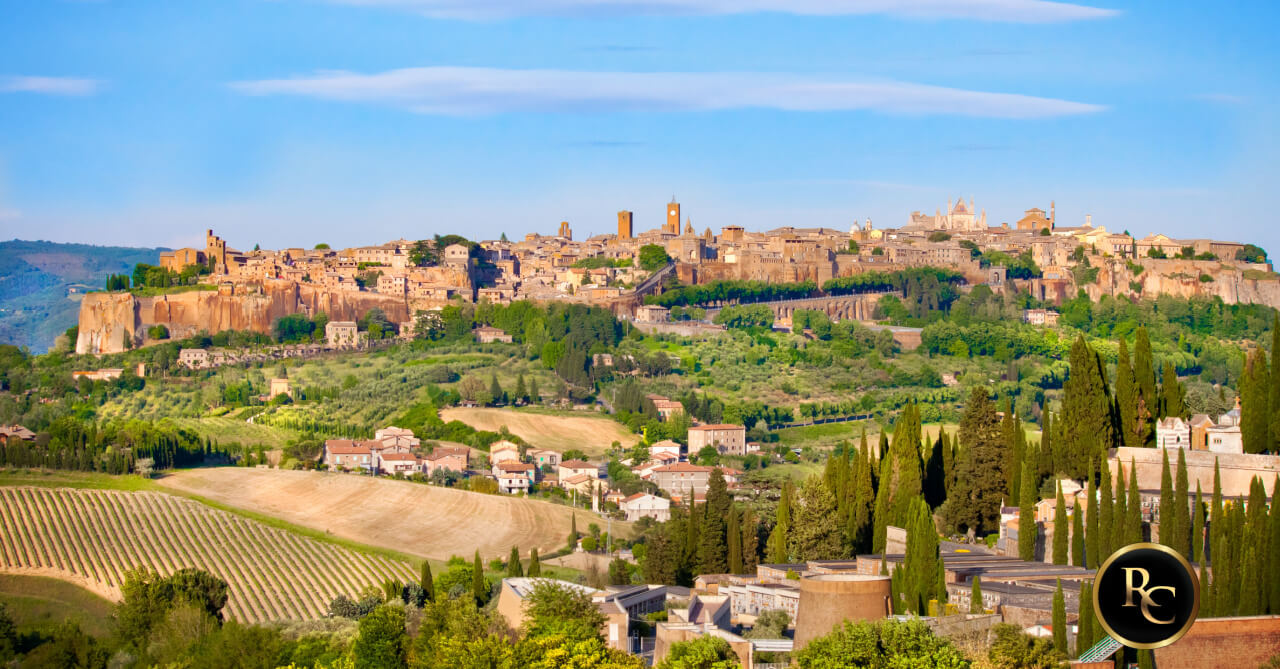 During the Middle Ages, Orvieto became a significant cultural center with medieval architecture that still defines the town. Not to be missed is the famous 14th-century Gothic Cathedral of Orvieto dedicated to the Assumption of the Virgin. Behold the cathedral's unique facade adorned with glittering golden mosaics and intricate marble embellishments.

While in Orvieto, you will appreciate free time on your own to enjoy a relaxing lunch of tasty Umbrian dishes and explore the atmospheric pedestrian-friendly streets and alleys lined with historical buildings, enticing shops, boutiques, cafes, and wine shops. Orvieto has a long-standing tradition of producing unique hand-crafted painted ceramics that will enhance any home decor for that special Italian touch.

Wine lovers can also enjoy Orvieto's exquisite white wines available for tasting and purchasing at various wine shops in town.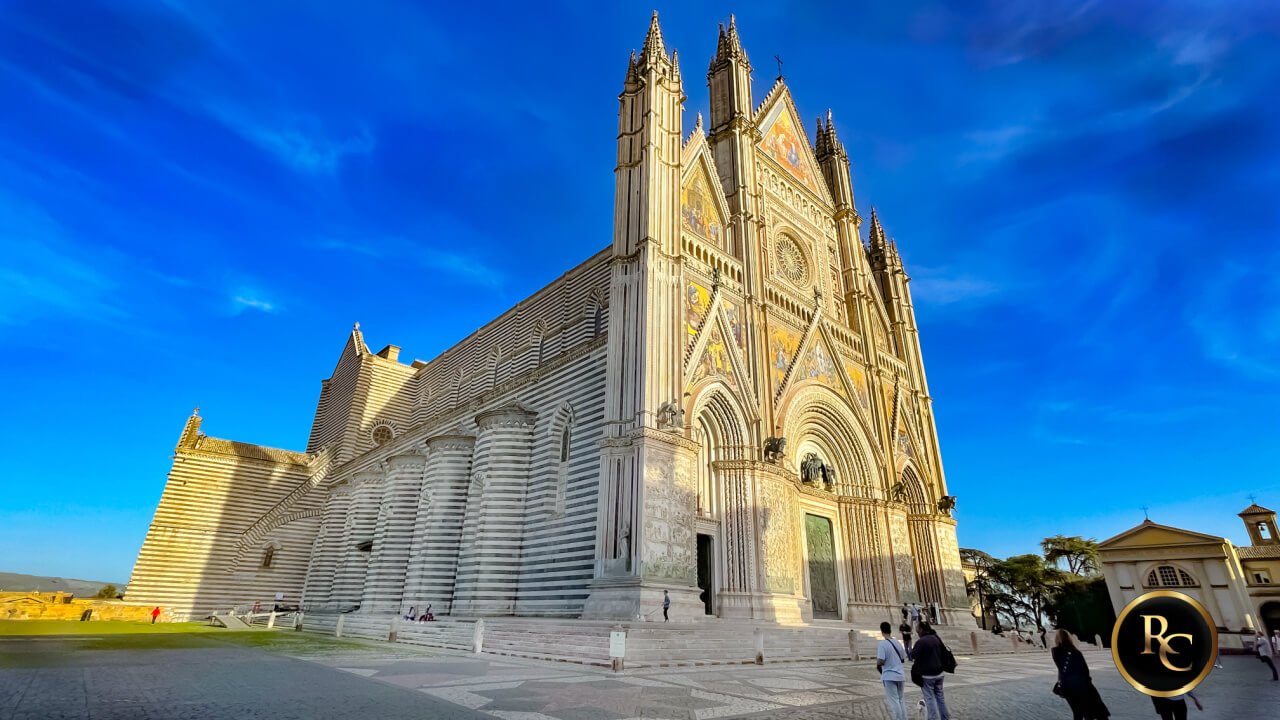 Your visit in orvieto concludes at approximately 4:00 PM when you will meet your personal chauffeur for your journey to your hotel in Rome, bringing with you treasured memories (and souvenirs) from your fun-filled disembarkation tour to Orvieto and an Umbrian wine estate.

We are grateful for your interest in our Post Cruise Orvieto and Winery Tour from Civitavecchia and for choosing Rome Chauffeur for your private shore excursions in Italy. We look forward to seeing you soon!
Important Information

* NOTE: Please READ carefully the Important Information below, as well as Read and Accept our TERMS OF SERVICE and Privacy Policy before booking.

The listed price of the tour is per vehicle, not per person. Rome Chauffeur accepts online prepayment via PayPal or Credit Card at the time you confirm your tour, or you may pay on the Date of Service in Euro funds at the end of the tour made directly to your Chauffeur. If at any time you need extra funds on the day of your tour, your chauffeur will be happy to help you locate an ATM machine.

Cancellations must be made at least 7 days prior to your Date of Service. Prepaid services canceled last minute less than 7 days or are No Show on the Date of Service are NOT Refundable.
Cancellations must be made in writing via E-Mail followed by an official cancellation confirmation E-Mail from our office in order for your cancellation to be valid. Cancellations are NOT accepted by Phone, Text, Or through 3rd Party individuals such as hotel clerks, friends, or concierge services.
* CANCELLATION FOR PREPAID SERVICES: Only NET RATE will be issued on prepaid services. Net Rate is what we receive from your prepayment after PayPal / CC takes out their fees which they don't reimburse us in case of refunds. Therefore, we are only able to refund what we receive from you after PayPal/ CC takes out their fees.
UMBRIA WINERY WINE-TASTING FEES


So we may provide flexibility and accommodate guests who cannot participate in wine tasting, Winery Fees are NOT included in our Tour Fee.
The winery visit will take place between 10:30 AM to 12:00 Noon (as per the winery's fixed schedule).
Winery Fee for wine tasting and visit to the winery is currently 40 Euros Per Person with payment made directly to the winery. Wine-tasting fees can change without notice at the winery's discretion.
The minimum age for alcohol/wine consumption in Italy is 18 years of age.
Your winery visit will include moderate standing, walking, and descending/ascending a flight of stairs to visit the underground wine cellar. Comfortable walking footwear is strongly recommended.
Winery visits must be booked in advance pending availability. In the event that the winery in this tour is not available on your tour date, we may suggest another winery of similar rank. Visiting times vary with different wineries as each winery operates on its own schedule.
* MEETING POINT at CIVITAVECCHIA:

Your professional English-speaking Tour Chauffeur will meet you on the Civitavecchia pier next to your ship holding a sign with your name at 8:30 AM and you will arrive at your Rome hotel at approximately 6:00 PM.
YOUR TOUR CHAUFFEUR
On this tour, you are provided with an English-speaking Chauffeur who is not a licensed Tour Guide or sommelier. Only locally licensed tour guides can guide and accompany guests to sightsee. In order to be in compliance with Italian laws, Chauffeurs are required to remain with the vehicle while you sightsee.
Local wine shops have experts about local wines who can provide in-depth information about regional wines.
IMPORTANT LUGGAGE INFORMATION:
Sedans can accommodate up to 2 suitcases and up to 2 small carryons. If you will travel with more luggage than indicated, please request a minivan upgrade at an additional rate.
Vans can accommodate a maximum of 6 suitcases and 6 small carryons. If you will travel with more luggage than indicated, you may either require an upgrade to an even larger vehicle, or 2nd vehicle at additional costs.
Post-Cruise Orvieto and Winery Wine Tour Tips:


Comfortable clothes and walking shoes are recommended on this tour.
Bring a camera with you as you will be visiting beautiful places in Umbria and Orvieto
Please sample wine responsibly, and never on an empty stomach.