description

Experience the Jewels of Maremma: Pitigliano and Sovana Tuscany Tour from Rome on our private chauffeur-driven tours. Escape the tourist crowds and embrace the authentic essence of Southern Tuscany's hidden treasures. Discover a harmonious blend of open landscapes, rustic charm, and Etruscan heritage. Marvel at fairytale medieval towns atop hilltops, offering breathtaking vistas of lush valleys and steep ravines.
PITIGLIANO AND SOVANA TOUR from Rome prices:


For 1 - 4 participants from Rome: 550 Euros
For 5 - 6 participants from Rome: 600 Euros
For 7 - 8 participants from Rome: 650 Euros


At 8 AM, your personal Rome Chauffeur driver will meet you at your Rome hotel or accommodation. From Rome, you will traverse the picturesque landscapes of Lazio into the heart of Tuscany's Maremma region to explore the enchanting hilltop towns of Pitigliano and Sovana, steeped in rich history and boasting a remarkable unbroken legacy since ancient times.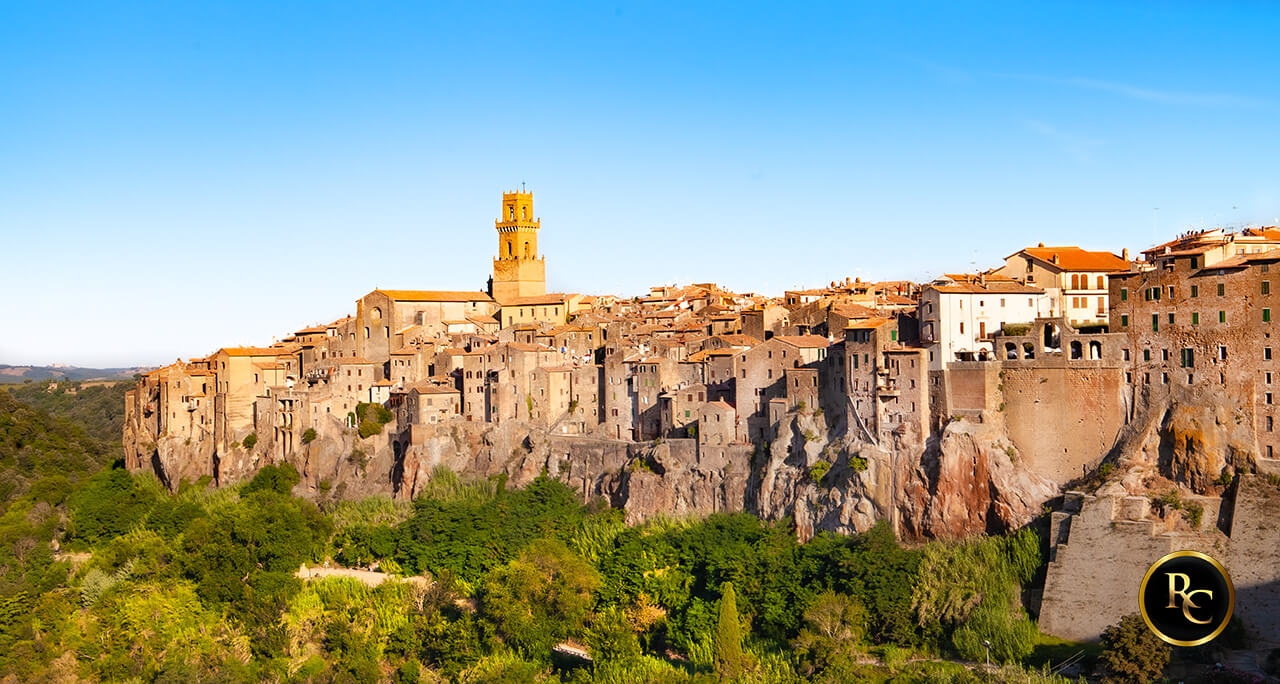 Discover Pitigliano, perched atop a mystical promontory where stacked medieval stone buildings emerge as if they grew right out of the rugged cliffs. Its rich heritage extends from prehistoric origins and ancient Roman colonization to Medieval and Renaissance.
Stroll through the enchanting maze of medieval streets lined with historical buildings and immerse yourself in the tapestry of captivating narratives that define the captivating history of Pitigliano, with its legacy thriving under the esteemed influence of illustrious families such as Aldobrandeschi, Orsini, and Medici.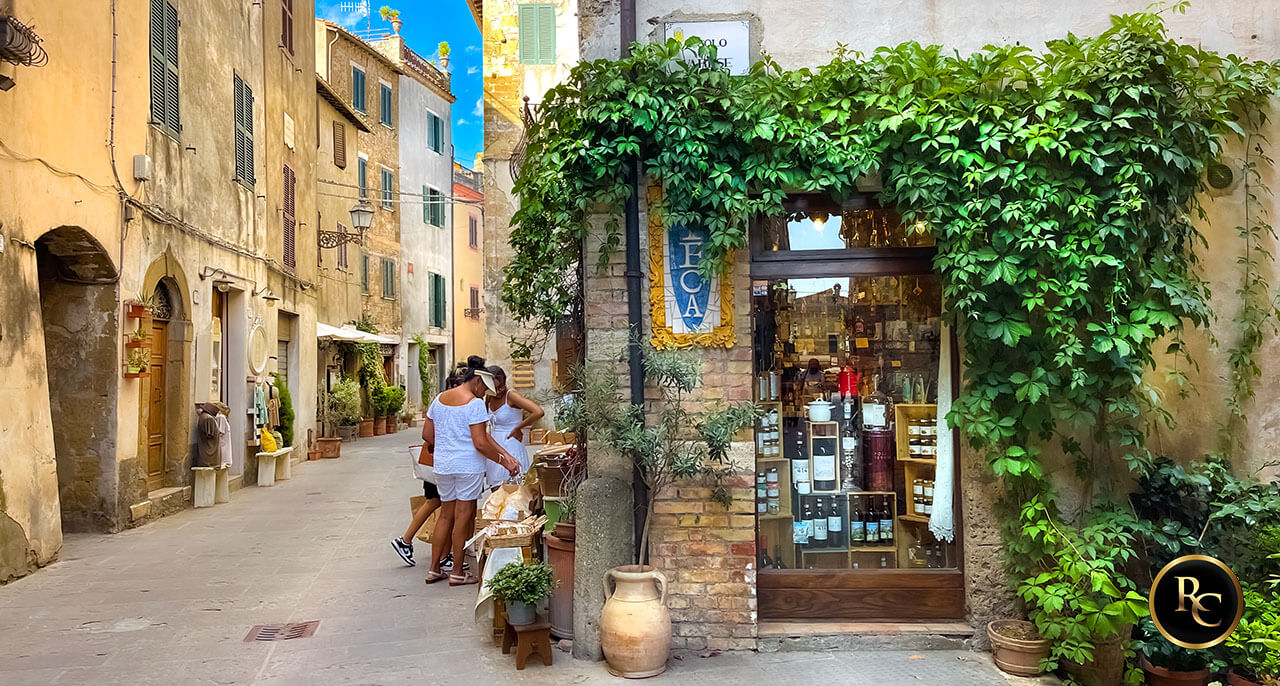 Explore this charming town starting from Piazza della Repubblica following Via Roma for a few blocks until it ends at the Church of Santa Maria and San Rocco. From there loop around the church to your left and proceed along Via Zucarelli (which will take you through the Jewish Ghetto) until you arrive back to Piazza della Repubblica where you started. These parallel streets form a circular route to best explore Pitigliano.



TIPS: Things to See & Do in Pitigliano


Explore Piccola Gerusalemme (Little Jerusalem)


While in Pitigliano, you have the opportunity to explore "Little Jerusalem" (Piccola Gerusalemme) along Via Zucarelli where remnants of a vibrant Jewish community reveal a cultural mosaic. Visit the restored Synagogue dating back to 1598 and discover the ancient Passover Matzoh bakery inside a rock-carved cave. Delve into their enduring legacy, brought to life through underground rock-carved cellars and ritual baths, whispering stories of a vibrant past.
Admission Tickets are required to visit the Little Jerusalem sites.



Sample the local traditional "Sfratto di Pitigliano"


What better way to culminate your exploration of Pitigliano's Jewish legacy than indulging in the delectable "Sfratto di Pitigliano"? Savor the tantalizing flavors baked in a crispy baton-shaped shell, an ode to the town's history.

Centuries ago, a significant event unfolded under the rule of the Grand Duke of Tuscany, Cosimo II de Medici. He issued an edict that led to the resettlement of Jews from neighboring towns like Sovana and Sorano to a designated area in Pitigliano, located between Via Zuccarelli and the southern walls of the city. Over time, this area came to be known as the Jewish ghetto, and the edict earned the name "sfratto", an Italian term meaning "eviction".
According to legend, during the enforcement of this order, officials would knock on the doors of Jewish homes using a stick. A century later, as a tribute to their history and a symbol of their resilience, the Jewish community in Pitigliano created a delectable sweet pastry known as Sfratto di Pitigliano. This delightful treat served as a symbolic replacement for the evictions and has since become a delicious reminder of the town's rich history and the enduring legacy of its Jewish community.



Browse Pitigliano's inviting shops


Via Roma and Via Zucarelli are filled with inviting boutiques that beckon you. Browse the shops for hand-crafted hats, supple leather goods, beautiful ceramics, unique clothing, intricate hand-crafted jewelry, and irresistible souvenirs that capture Pitigliano's essence. Follow bakery aromas and savor regional delights from various gastronomic boutiques. Enhance your independent exploration with a day of shopping amidst Pitigliano's wonders.


Visit Palazzo Orsini Museum


For guests interested in museums and Renaissance palaces, Palazzo Orsini houses a museum established in the 14th century, expanded by Count Niccolò II Orsini, and enhanced by Niccolò IV in the 1500s. Its twenty-one rooms showcase restored 15th-century frescoes, some antique furniture, intricate jewelry, coins, wooden sculptures, and paintings from regional places of worship. The museum is across multiple floors across the palazzo which requires negotiating multiple medieval stairs that may not be suitable for visitors with mobility concerns.


After exploring Pitigliano and savoring a tasty lunch at a local restaurant of your choice in town, your Jewels of Maremma Tuscany tour continues to Sovana.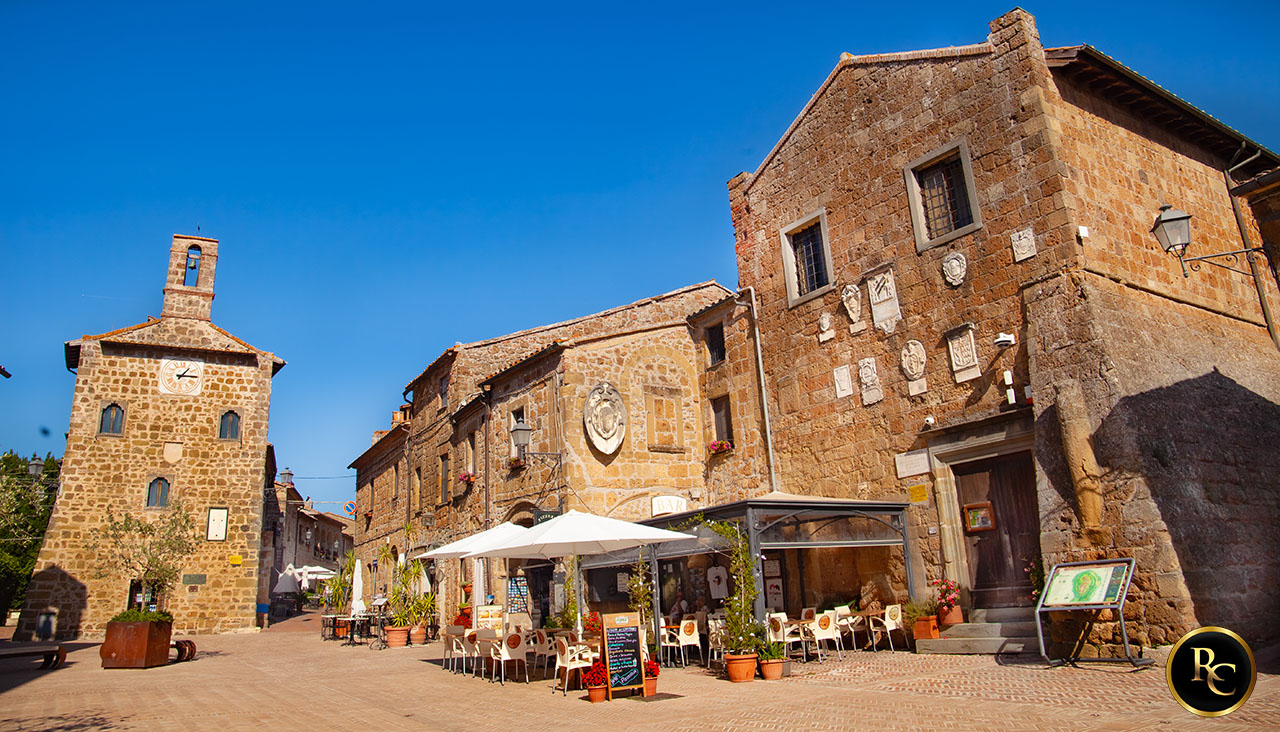 Sovana is a hidden gem whose mesmerizing history dates back to ancient times, where traces of Neolithic and Bronze Age settlements still echo through the landscape. The village's rich heritage extends to the era of Roman colonization, with remnants of the ancient Roman colony Suana.
As you step into Sovana, you'll feel like you've entered a captivating Middle Ages fairy tale. Sovana's enduring charm is a testament to its resilience over the centuries, surviving the tests of time and the challenges of history, including wars, sackings, and even the depopulation caused by malaria.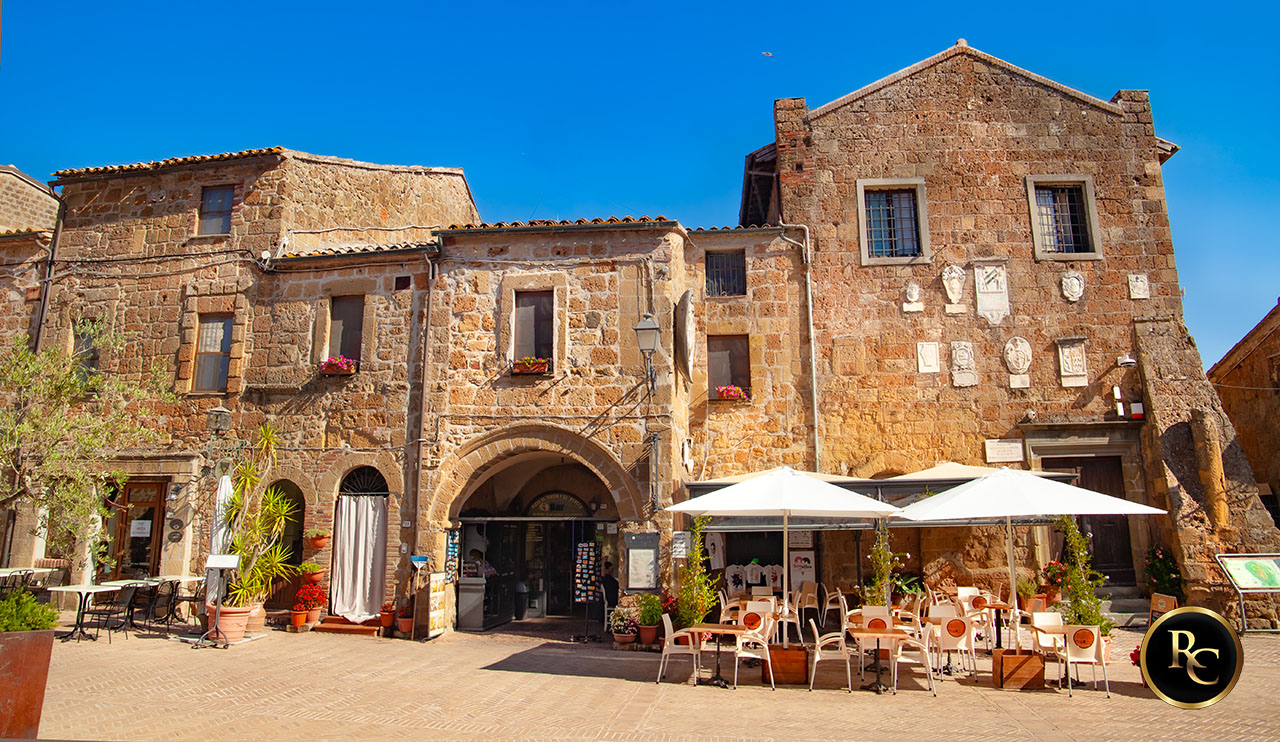 The heart of Sovana reveals the lovely Piazza del Pretorio, hailed as one of Italy's most beautiful squares surrounded by medieval stone buildings and paved with bricks in a traditional herringbone pattern.
TIPS: Things to See & Do in Sovana


Stroll through the charming village


Immerse yourself in the timeless wonder of this charming village, and wander past the main square along the main street lined with medieval stone buildings where you will discover delightful cafes, unique shops, and charming windows adorned with vases of vibrant flowers.
Continuing on along this street at the far end you will discover the Cathedral of Saint Peter. On the opposite end of the village, you will reach the ruins of Rocca Aldobrandesca. Embrace the unique blend of ancient history and medieval charm that defines this exceptional destination.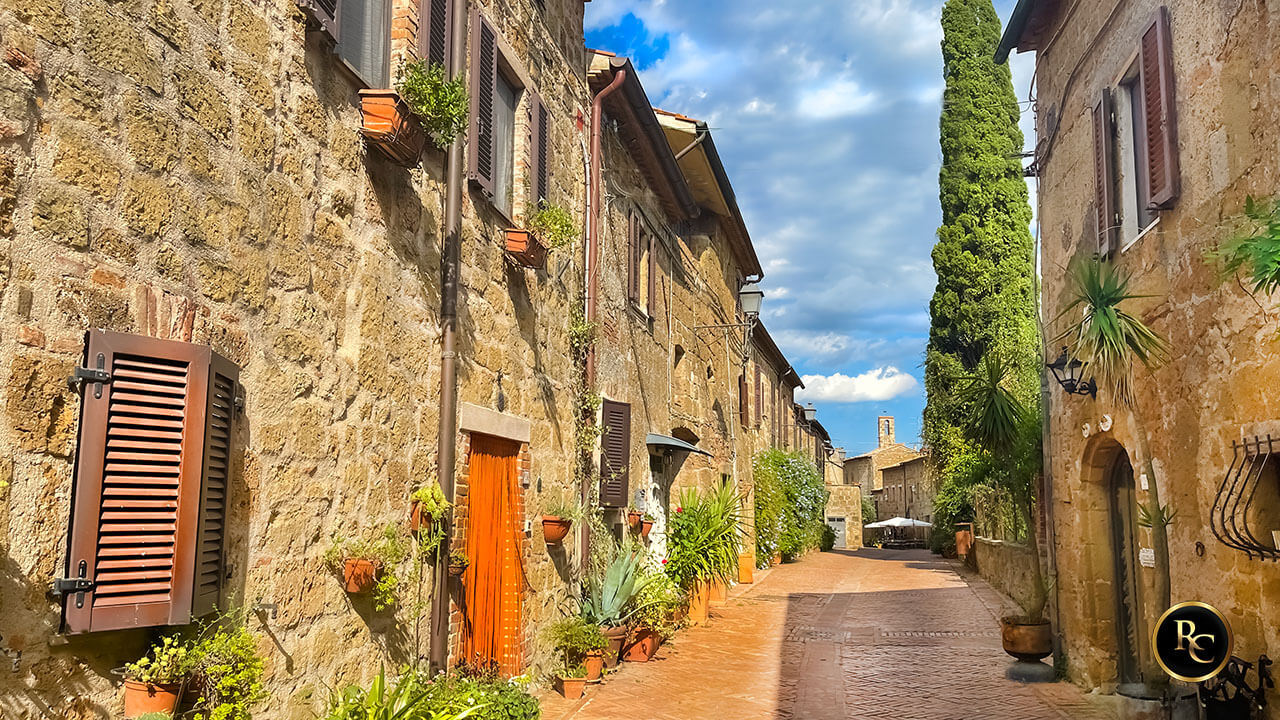 Visit the Church of Santa Maria Maggiore and Cathedral of St Peter


Located in vibrant Piazza del Pretorio, the Church of Santa Maria Maggiore's unassuming exterior belies the enchantment within. Enter to reveal an exquisitely preserved pre-Romanesque ciborium, delicately poised above the altar by four regal pillars, which was possibly repurposed from San Mamiliano church. The 15th-century frescoes adorn the walls echoing a sacred legacy across time.
One of the highlights of Sovana is the Romanesque and Gothic Cathedral of St. Peter built on the reputed site of the Etruscan acropolis. The cathedral's Gothic doorway, adorned with intricate marble detailing, unveils enigmatic symbolic motifs, reminiscent of medieval spirituality. As you explore the cathedral, you'll be captivated by the architectural harmony and the mystical aura it exudes.
Admission Tickets are required to visit the Cathedral of St Peter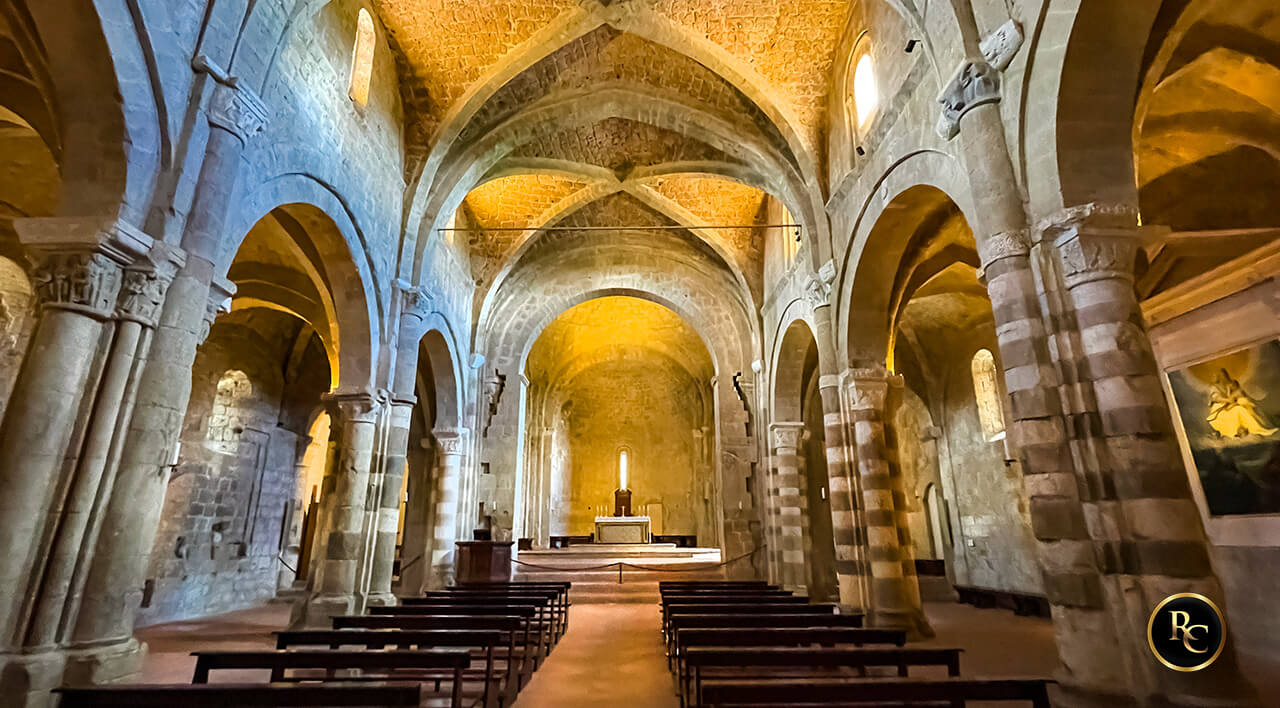 Looming majestically against the backdrop of the village's opposite edge, the remnants of Rocca Aldobrandesca recount a story of ages past. Once a vibrant town hub, it served as a stronghold, offering water, a bustling bakery, and safeguarding grains.
Today, only fragments remain: a welcoming grand entrance, a vigilant sentinel tower, and a resolute protective bulwark segment.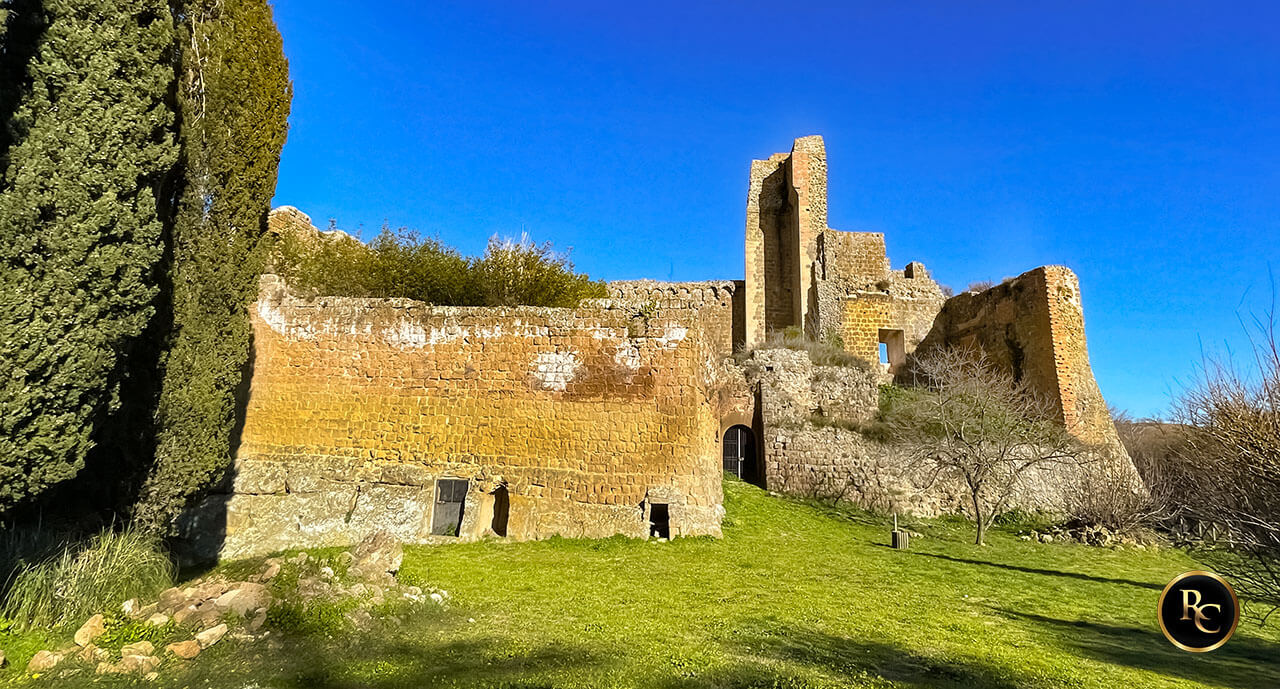 As your captivating journey through Maremma's exquisite jewels, Pitigliano and Sovana, comes to an end at 3 PM, you will reunite with your chauffeur for a leisurely drive through the idyllic countryside, savoring the lingering magic of this timeless land as you make your way back to Rome arriving at your hotel by approximately 5:30 PM.
With its enchanting charm forever etched into your heart, the lingering magic of Tuscany will gracefully grace your treasured memories, becoming an enduring masterpiece that time cannot fade.
We look forward to showing you the marvels and wonders of Tuscany on our Jewels of Maremma: Pitigliano and Sovana Tuscany Tour from Rome!
Important Information

* NOTE: Please READ carefully the Important Information below, as well as Read and Accept our TERMS OF SERVICE and Privacy Policy before booking.

The listed price of the tour is per vehicle, not per person. Rome Chauffeur accepts online prepayment via PayPal or Credit Card at the time you confirm your tour, or you may pay on the Date of Service in Euro funds at the end of the tour made directly to your Chauffeur. If at any time you need extra funds on the day of your tour, your chauffeur will be happy to help you locate an ATM machine.

Cancellations must be made at least 7 days prior to your Date of Service. Prepaid services canceled last minute less than 7 days or are No Show on the Date of Service are NOT Refundable.
Cancellations must be made in writing via E-Mail followed by an official cancellation confirmation E-Mail from our office in order for your cancellation to be valid. Cancellations are NOT accepted by Phone, Text, Or through 3rd Party individuals such as hotel clerks, friends, or concierge services.
* CANCELLATION FOR PREPAID SERVICES: Only NET RATE will be issued on prepaid services. Net Rate is what we receive from your prepayment after PayPal / CC takes out their fees which they don't reimburse us in case of refunds. Therefore, we are only able to refund what we receive from you after PayPal/ CC takes out their fees.

PICK UP FROM ROME HOTEL
Your English-speaking Rome Chauffeur will pick you up at your Rome hotel accommodation at 8:00 AM, and you will arrive back at approximately 5:30 PM.


YOUR PRIVATE TUSCANY TOUR CHAUFFEUR
On this Pitigliano and Sovana Tuscany tour from Rome, you are provided with an English-speaking Chauffeur who is not a licensed Tour Guide. Only locally licensed tour guides can guide and accompany guests to sightsee. In order to be in compliance with Italian laws, Chauffeurs are required to remain with the vehicle while you SELF-TOUR.


ADMISSION TICKETS:


Admission Tickets are required for some places of interest in Pitigliano and Sovana. Ticket prices are always subject to change and are not guaranteed.


PITIGLIANO ADMISSION TICKETS
To visit Little Jerusalem / "La Piccola Gerusalemme": 5 Euros per person
The site is CLOSED on Saturdays, Jewish holidays, and Christmas Day.
To visit the Museum of Orsini Palace: 5 Euros Per Person


SOVANA ADMISSION TICKETS
To visit the Cathedral of St. Peter in Sovana: 2.50 EURO Per Person
Opening Hours in the afternoon are 14:30 - 19:00
In January & February, the Cathedral is open only on Saturday and Sunday

** PITIGLIANO AND SOVANA COMBO TICKETS:
1 Combo Ticket valid for Orsini Palace Museum in Pitigliano AND Cathedral of Saint Peter in Sovana is 6 Euros Per Person * (Inquire at the reception of the Orsini Palace Museum)