description

If you enjoy the splendor of the Tuscany countryside and films that moves your soul and makes your heart sing, our Cortona and Arezzo Tuscany tour from Rome is perfect for you.
Enjoy a day driving through the picturesque landscape of Tuscany to visit Cortona and Arezzo, two characteristic towns that are legendary not only in their own right but made even more famous by the award-winning film "A Beautiful Life" and the wildly popular "Under The Tuscan Sun" film and books. You will tour in your private deluxe vehicle driven by your personal English-speaking Rome Chauffeur at your service.
CORTONA AND AREZZO TUSCANY TOUR prices:


For 1-2 participants from Rome: 500 Euros
For 3-4 participants from Rome: 600 Euros
For 5-6 participants from Rome: 650 Euros
For 7-8 participants from Rome: 750 Euros

VISIT CORTONA


Your journey from Rome will take you through the picturesque Tuscan countryside to Cortona, one of the most well-recognized and charming medieval walled hilltop towns in Tuscany surrounded by stunning panoramas of the fertile Val di Chiana valley. Because of its location, Cortona is a perfect day trip destination from Rome for a perfect day in Tuscany.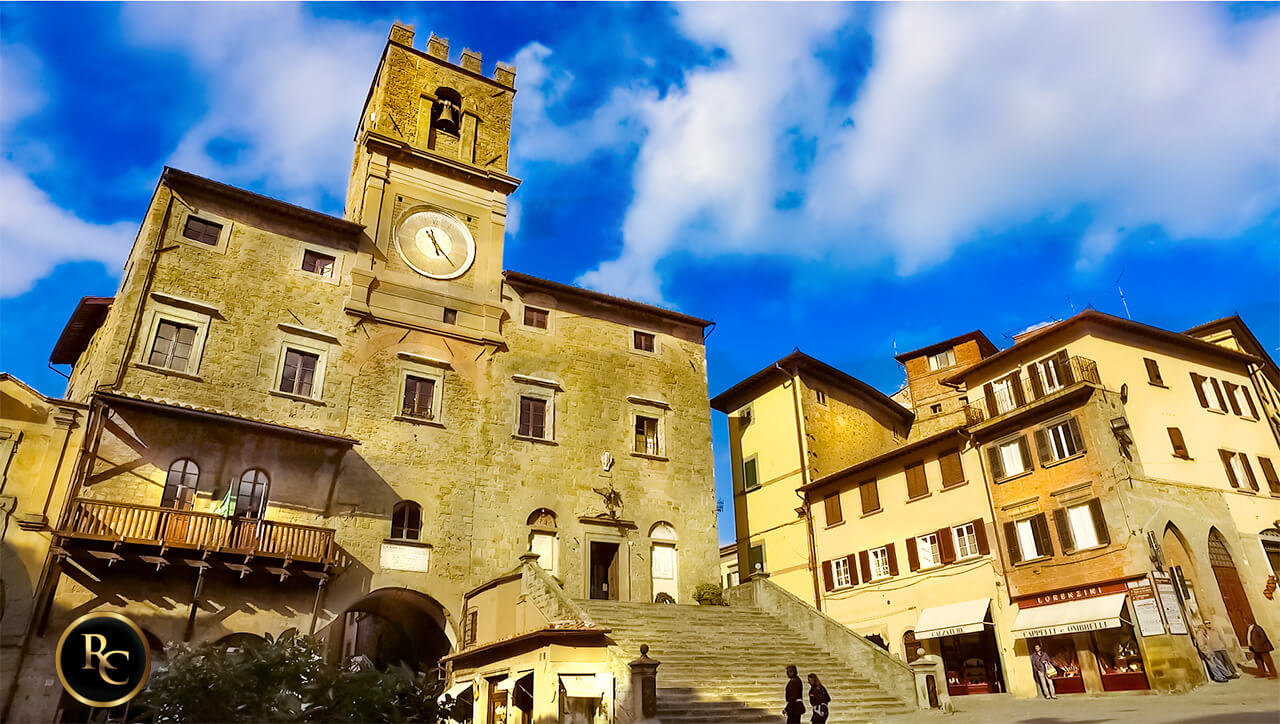 Cortona's history reaches far beyond its Medieval buildings and remnants of Etruscan walls. Legends passed down from classical times whisper of mysteries of Noah's Flood, the story of Troy, and tales of Ulysses and Pythagoras in connection to Cortona.
Aside from traditions and mysteries, historical documents reveal Cortona as a once formidable Etruscan capital, whose remnants can still be seen in its 3,000-year-old Etruscan walls and impressive artifacts showcased inside the Etruscan Academy Museum of Cortona. Cortona's ancient Etruscan name was Curtun, and it was known as Cortona in Latin when it was a Roman colony.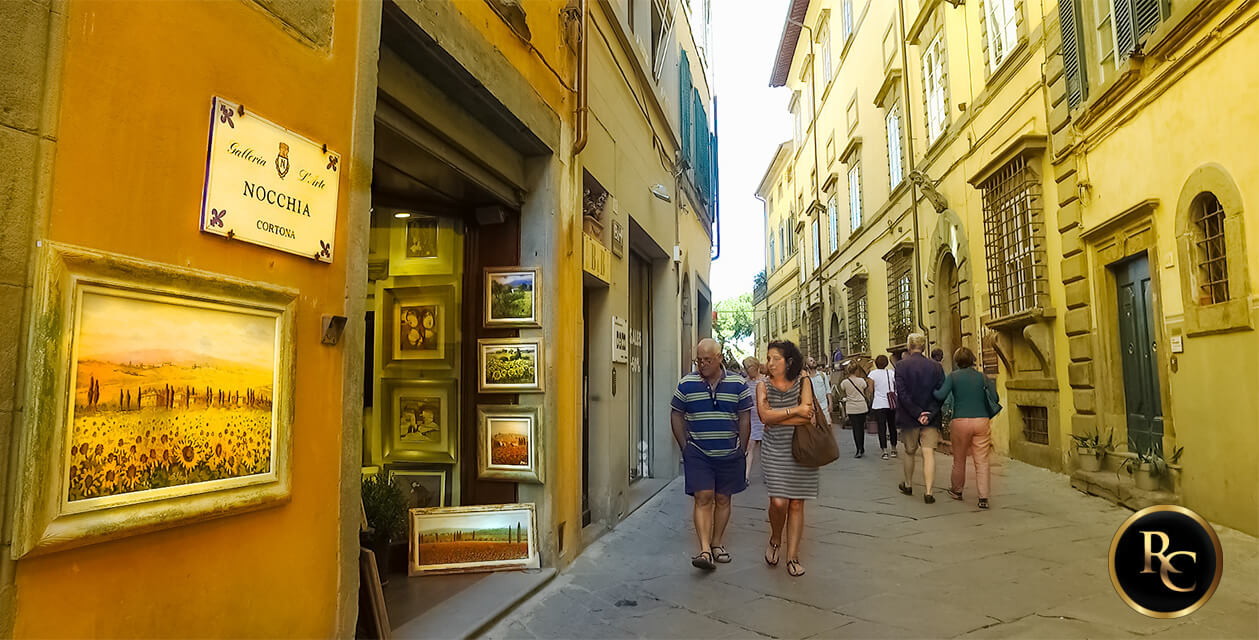 While in Cortona, you will enjoy free time to enjoy the lively squares and charming medieval streets lined with cafes, boutiques, art galleries, and shops that sell an abundance of local products from wine to gastronomic delights. Cortona offers a delightful opportunity to enjoy a leisurely day under the Tuscan sun.
EXPLORE AREZZO


Italy is a country with ancient roots, and these two towns are a testament to that. Arezzo has distant beginnings that extend as far back as the Paleolithic Era. Later in the 9th century BC, it became an Etruscan capital called Arretium (from which it retains its name). Over the centuries Arezzo grew and prospered into one of Tuscany's most prominent cities possessing remarkable monuments, museums, buildings, and churches.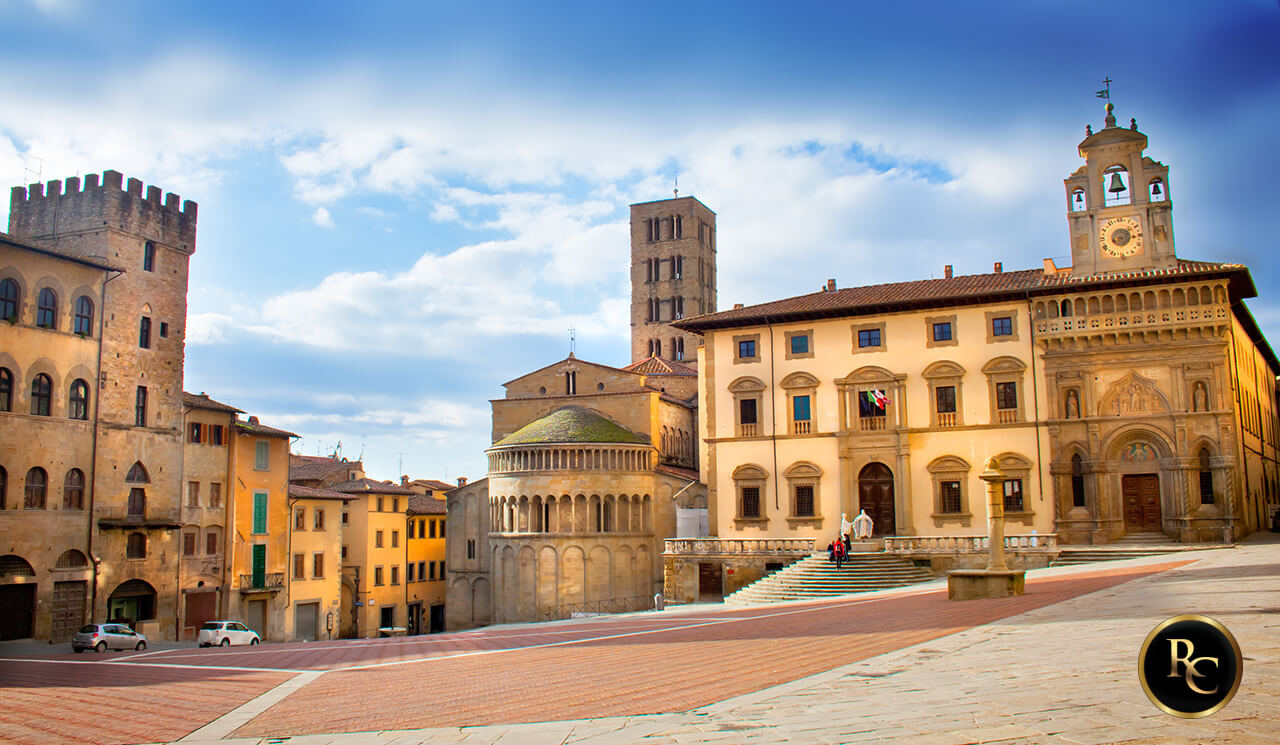 The critically acclaimed film "A Beautiful Life" was filmed in Arezzo, and coincidentally here is where the film's world-famous Italian actor Roberto Benigni was also born.

From stunning architecture to elegant gold jewelry (Arezzo is one of Italy's leading centers for goldsmiths), Arezzo will fascinate and charm you with its treasures.

While in Arezzo, you will have free time to enjoy the town and its famous Piazza Grande, the medieval piazza encircled by an eclectic assortment of beautiful Medieval and Renaissance churches, towers, and palazzi (palaces).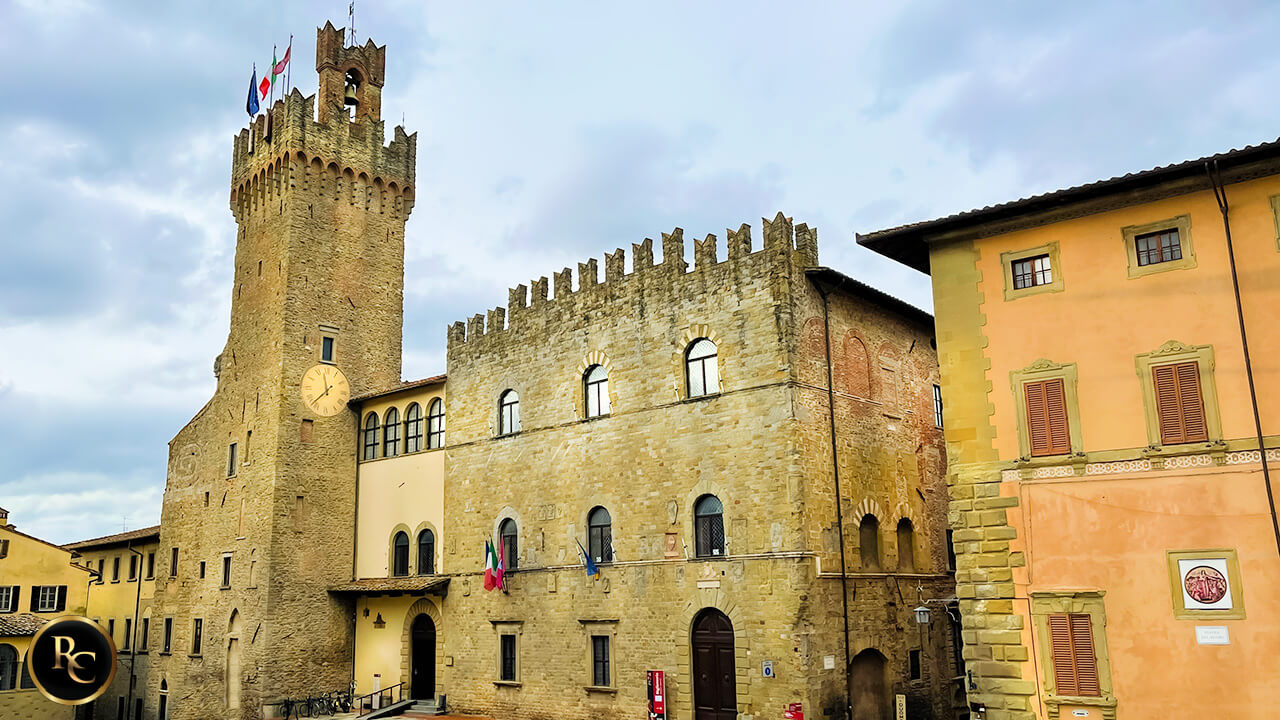 Food in Tuscany is always delicious as it's a traditional local pride. You will enjoy some local cuisine at a restaurant or trattoria. Your driver can offer suggestions upon request.

From here you will journey back through the lovely Tuscan countryside to your accommodation in Rome. We are grateful for your interest in our Cortona and Arezzo Tuscany Tour from Rome and for choosing Rome Chauffeur for your Italy private tours. We look forward to meeting you in Italy!
Important Information

* NOTE: Please READ carefully the Important Information below, as well as Read and Accept our TERMS OF SERVICE and Privacy Policy before booking.


The listed price of the tour is per vehicle, not per person. Rome Chauffeur accepts online prepayment via PayPal or Credit Card at the time of confirming your tour, or you may pay on the Date of Service in Euro funds at the end of the tour made directly to your Chauffeur. If you need extra funds on the day of your tour, your chauffeur will be happy to help you locate an ATM machine.


Cancellations must be made at least 7 days prior to your Date of Service. Prepaid services canceled last minute less than 7 days or are No Show on the Date of Service are NOT Refundable.
Cancellations must be made in writing via E-Mail followed by an official cancellation confirmation E-Mail from our office in order for your cancellation to be valid. Cancellations are NOT accepted by Phone, Text, Or through 3rd Party individuals such as hotel clerks, friends, or concierge services.
* CANCELLATION FOR PREPAID SERVICES: Only NET RATE will be issued on prepaid services. Net Rate is what we receive from your prepayment after PayPal / CC takes out their fees which they don't reimburse us in case of refunds. Therefore, we can only refund what we receive from you after PayPal/ CC takes out their fees.
Your Tuscany Tour from Rome:

Your professional English-speaking Tour Chauffeur will meet you at your hotel or accommodation at 8:00 AM and bring you back by approximately 6:00 PM.
For Day Tour starting from Rome, a valid and complete Hotel or Accommodation address is required in order to book this tour.
YOUR PRIVATE ROME CHAUFFEUR
This tour provides an English-speaking Chauffeur who is not a licensed Tour Guide. In Italy only locally licensed tour guides have permission to guide and accompany guests to sightsee. In order to comply with the laws, Chauffeurs are obliged to remain with the vehicle while you sightsee.